CALCULATING
Plan includes:
Full access to every course
Unlimited Genius Sessions
Daily Updates
Satisfaction Guaranteed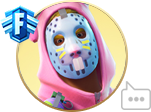 "Finally Starting to Win"
I was late to start playing Fortnite, so I was very far behind the competition. I'm not the quickest learner, but ProGuides has made the learning process easy. I'm able to get into games knowing exactly what I need to do because of all the courses and patch video rundowns. I'm now able to lead my friends in squads and even have a few solo wins under my belt.
Over 250 Wins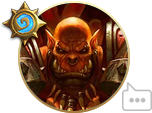 "Got me to legend"
I had been stuck at rank 8 for a bunch of seasons in a row, even when I had the best decks in the meta. When I signed up for Proguides I realized what I was doing wrong and I learned how to master the best meta decks to finally get to Legend.
Legend 642

"It Actually Works!"
I began playing League for the first time at the beginning of the year. I started using ProGuides before I even reached level 30. The knowledge I gained from these guides dramatically improved my gameplay. Once I reached level 30, I jumped right into ranked games. Having nearly a decade of experience in other MOBAs such as Dota, I have never used a site like this, but I'm so glad I did. I learned fast enough to reach Diamond in less than 4 months.
Diamond V